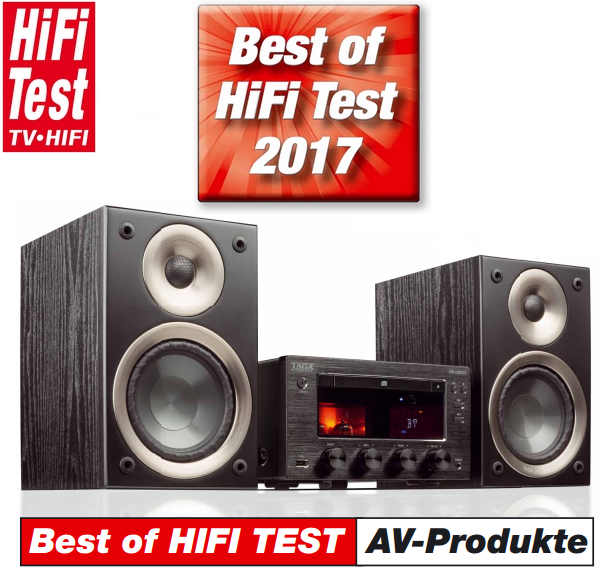 HTR-1000CD and Azure S-40 v.2 Year Award!

"HiFi Test", a German reputable audio magazine has placed our hi-fi system HTR-1000CD (hybrid CD-Receiver) and Azure S-40 v.2 (bookshelf speakers) among the BEST of HiFi Test 2017 audio products!
"If you listen to CDs as well as to radio, and sometimes use your smartphone as a music player, the Taga HTR-1000CD will serve very well. Together with small, strongly sounding Taga Azure S-40 bookshelf speakers, this duo is a true winning team and costs around 700 Euros in the package with a set of speaker cables!"