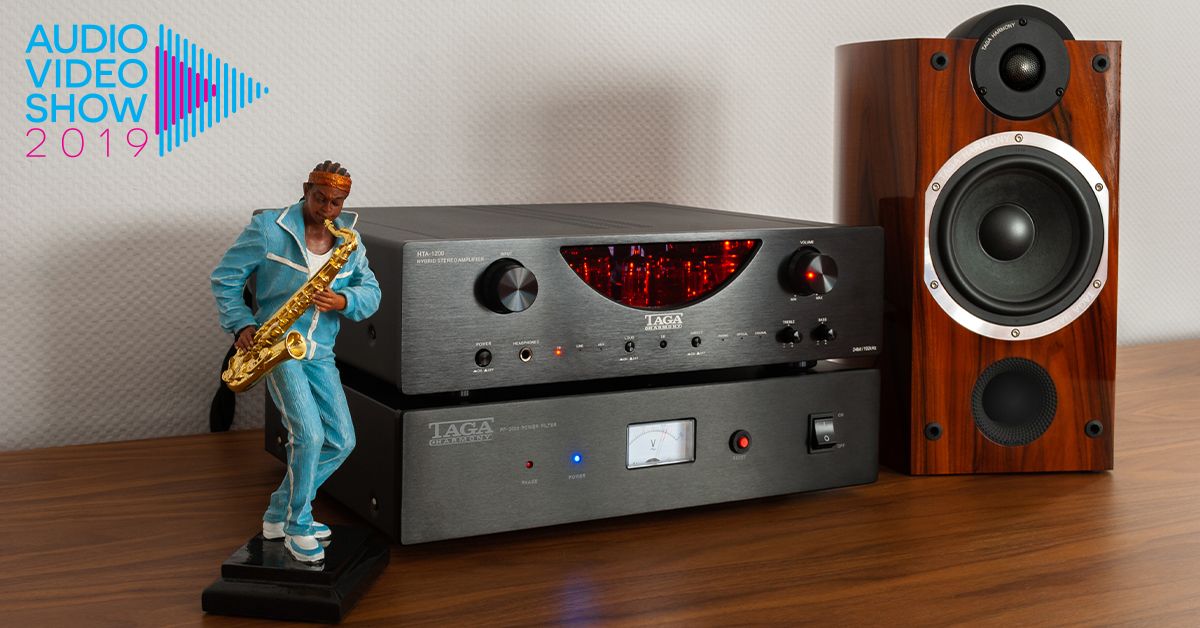 Radisson Blu Sobieski Hotel
room: Belweder I, ground floor

November 8th to 10th
Friday 12.00 - 20.00
Saturday 10.00 - 20.00
Sunday 10.00 - 18.00

We kindly invite you to the Audio Video Show 2019!

This year's event will be awesome!

Our ambassador Hirek Wrona, a well-known music journalist, DJ, producer and director of artistic events & concerts will give a series of music presentations.
Hirek will tell us music stories with presentation of recordings, what will guarantee a great fun and a dose of musical knowledge!
The music will be demoed on the newest Platinum F-90 SL v.2 floorstanding speakers powered by our top HTA-2500B hybrid amplifier.
Hirek's presentation hours:
Friday 18.00
Saturday 13:00
Sunday 12:00

Mikołaj Bugajak - music composer and producer (NOON) from Warsaw, Poland. Since 1998 he has recorded a several albums with electronic and urban music which are considered classic right now. In 2010 he started composing using mainly acoustic instruments and his debut (as Mikołaj Bugajak) album "Strange sounds and inconceivable deeds" was chosen as "Best recorded album of the year - High Fidelity".

What will NOON present?
- "Spektrum" a reference digital recording made for the British First Word Records and songs from the Hash Cookie's album "Dom" recorded at Studio S4 Polish Radio;
- "Warszawska Bajka o Street Fooda" from the 7" vinyl - a mini soundtrack released for the film and "Live at Polin".

Noon's presentation:
Saturday 19:00

Like in the previous years we have prepared a lot of fantastic equipment for instance Platinum B-40 SE v.2 bookshelf speakers accompanied of the totally redesigned HTA-700B v.3 hybrid.

We will also present a phenomenal Platinum v.3 series which was premiered last year and is one of the most liked series in our portfolio.

We have been very active in the electronics category for the last years and we will continue to pamper our fans:
along with our classical models such as the HTR-1000CD or HTA-25B we will also display a new PF power filter and a newest member of our HTA hybrid amplifier family: HTA-1000B – for the first time at the AVS!
The HTA family will be fully presented by its all representatives! Hybrid lucky strike!

Selected models from the extremely popular Audio-Video and Azure series will be also shown.
The last but not the least - we will not forget about audio cables and Custom Installation line of products.

Mega Acoustic, a specialist in acoustic treatment, will take care of listening comfort and quality in our room.

We cordially invite you to celebrate this audio feast with us!