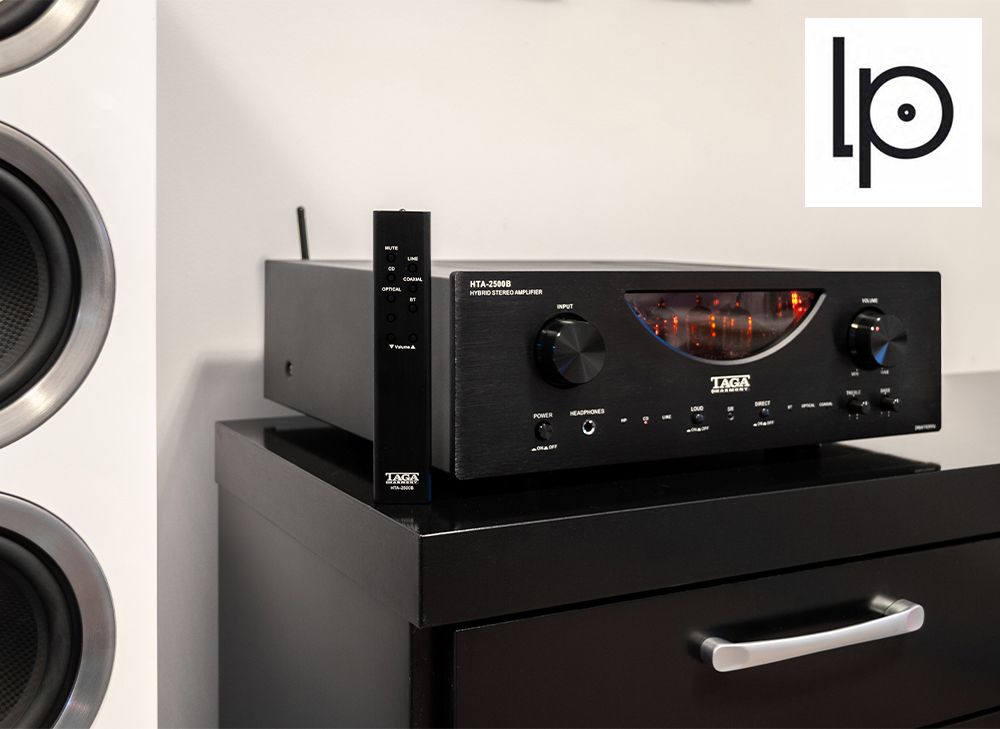 One of the most respectable German magazines "LP" dealing with the analogue audio and vinyl records published a great review of our flagship hybrid amplifier HTA-2500B.

WITH TASTE

The legendary "Children of Sanchez" of the flugelhorn player Chuck Mangione. The big Taga did exactly what I had hoped for: it blew mercilessly with a spectacle of drum and tin around the ears. What happened here in the interaction with the great Audio Physic was quite impressive. Also, I dare to say that the distortion spectrum of the device has quite an impact on the sound: the hearty brass sections of the title track served the Taga quite fervently, but also a little more peacefully, as I'm used to - that must not be a disadvantage…
Neil Young's great epic "Ramada Inn" also gets big and impressive. One always wants to turn up a little louder than it is good for the neighbors, which undoubtedly has to do with the said "friendliness" of the device in the localization and presence on the stage…

I like the sound of the great Taga Harmony - this is once again an amplifier that has its own character and sounds a bit different to most of the competitors.

Conclusion
The big Taga is exactly that: big. It sounds powerful, sonorous and fine and leaves no doubt about its potentials in terms of performance. It also likes to use more efficient loudspeakers and understands digital signals from different sources. A very successful all-rounder!

Mr. Holger Barske (Editor in chief)