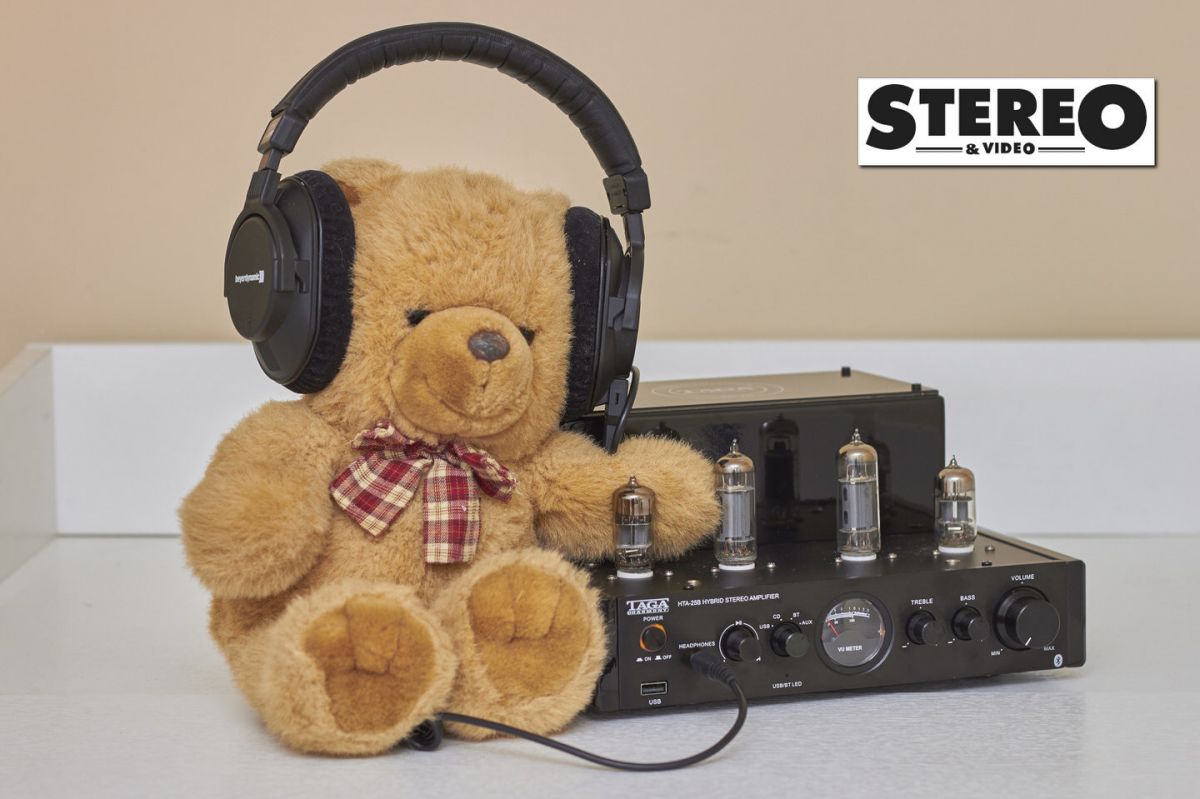 Review of our HTA-25B hybrid amplifier by "STEREO & VIDEO"
Verdict
Considering the price, the TAGA Harmony HTA-25B hybrid amplifier is considered to be a rather interesting multipurpose device. It seems that this amplifier most organically looks like an additional "small room" device for a workplace or, let's say, a bedroom. It works well with compact bookshelf speakers and full-sized headphones, in wired connection or paired with a phone, tablet and computer via Bluetooth.

Most important, in this role the HTA-25B will sound much more lively and more natural than the comparable wireless or computer speakers, which are usually purchased for such purposes.

Advantages: versatility, the ability to work with various digital, analog and wireless sources. Special sound timbre (for connoisseurs). Attractive vintage design.
Disadvantages: as expected, the sound is not that detailed as in the units of higher price levels. No remote control.