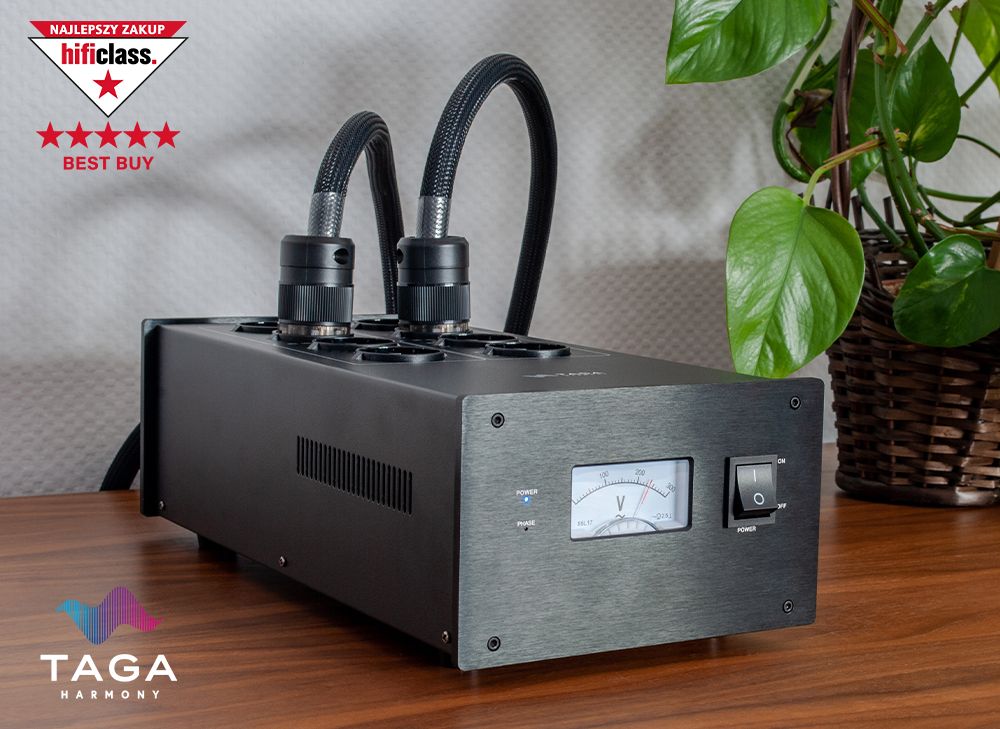 "BEST BUY" award and 5 STARS for our PC-5000 power conditioner by "hificlass"

TAGA Harmony PC-5000 is undoubtedly a device which is worth our attention. Its biggest advantage is that it has four independent groups of outputs (two for each group) that can be used for power filtering of dedicated devices…
From the very first moments of listening you could hear a distinctive change in the high frequency range, but also in the reproduced stereo image. The treble became more gentle and more smooth, but without loss of dynamics.
The effect was as if the PC-5000 got rid of background noises and the specific sounds were placed over much cleaner sound layers.

Generally, the stereophony gained more breath, and the individual tones got slightly clearer…
In addition, when I played from vinyl records...the sound became cleaner with much better controlled bass.