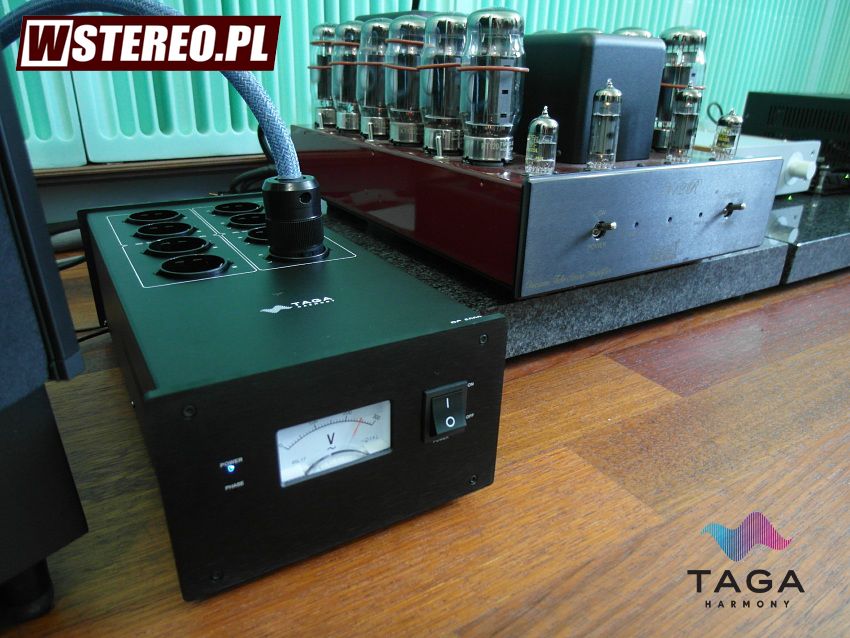 "wstereo.pl" an on-line magazine published a rave review of our PC-5000 power conditioner.

For now, let's say in general what we gain by using the TAGA Harmony PC-5000 conditioner.

First of all, the purity and clarity of the sound. This usually happens when we are using good power accessories: power strips, cables or conditioners. The audio clarity is getting improved.
Usually I compare it to wiping up the glass of the window. It seems that everything is fine, that we see perfectly through it, but just clean it and it turns out that you can see better and more clearly.
The same happens with TAGA Harmony.

But it is not everything. The separation of sounds will improve, extra melody is revealed and is drawing our attention. As if all traces of dullness and cutting off the sound reverberation were disappearing somewhere. The sounds seem to be more vibrating, luminous, brighter. And this in turn translates into the feeling of more vivid sound.

Another thing is that there is more air in the message, as if the music scene had grown and suddenly there was more room for the musicians. After careful listening, it turns out that there are no major changes in the width or depth of the scene layout, but the impression remains, because there is more space between the sounds as well as there is more relax and freedom.