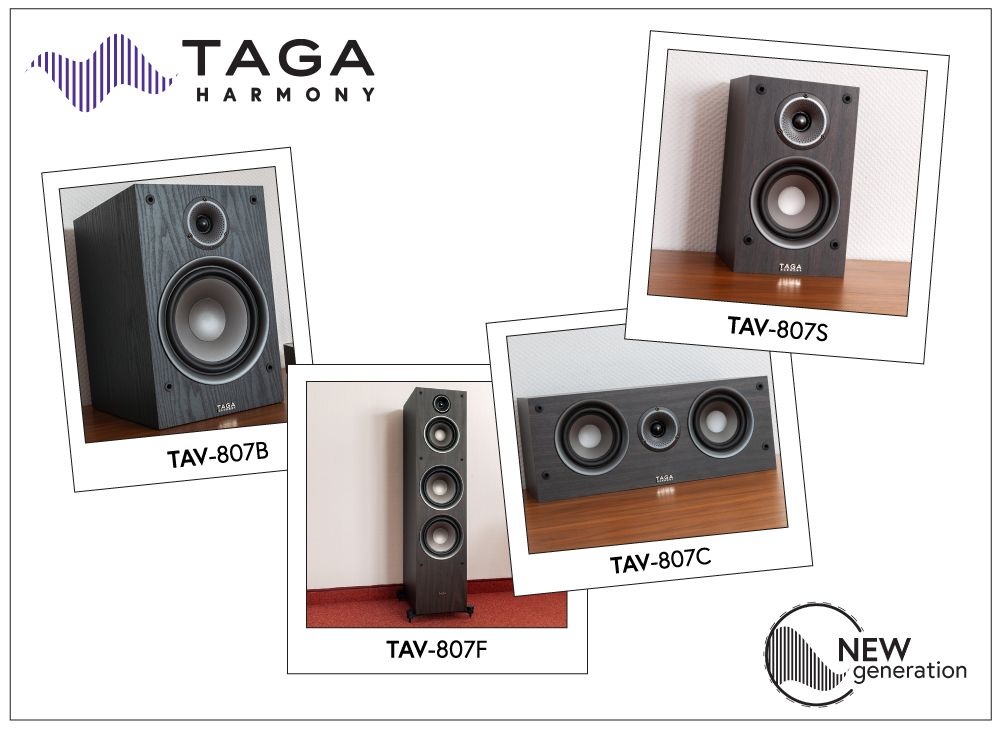 Flagship models of the new generation Audio-Video series: TAV-807F floorstanding, TAV-807B bookshelf, TAV-807C center and TAV-807S surround loudspeaker, all of which are available in five stylish finishes: Black, Modern Wenge, Oak, Walnut and White.

When designing the flagship TAV-807 models our objective was to create eye-catching speakers with a great sound, which would be offered in budget prices which is a hallmark of the Audio-Video series.

As always we mostly focused on intensive listening tests and sound adjustments rather than on creating perfect specifications on paper because music and generally sound is about emotions, feelings and passion.
The final outcome resulted in speakers which offer deep, perfectly controlled and defined bass, smooth and rich midrange and appealing, detailed and crystal clear highs as well as very an open and airy soundstage.

TAV-807 flagship models proudly continue the heritage of their predecessors and prove that our Audio-Video series is one of the best bargains in the speakers ever!