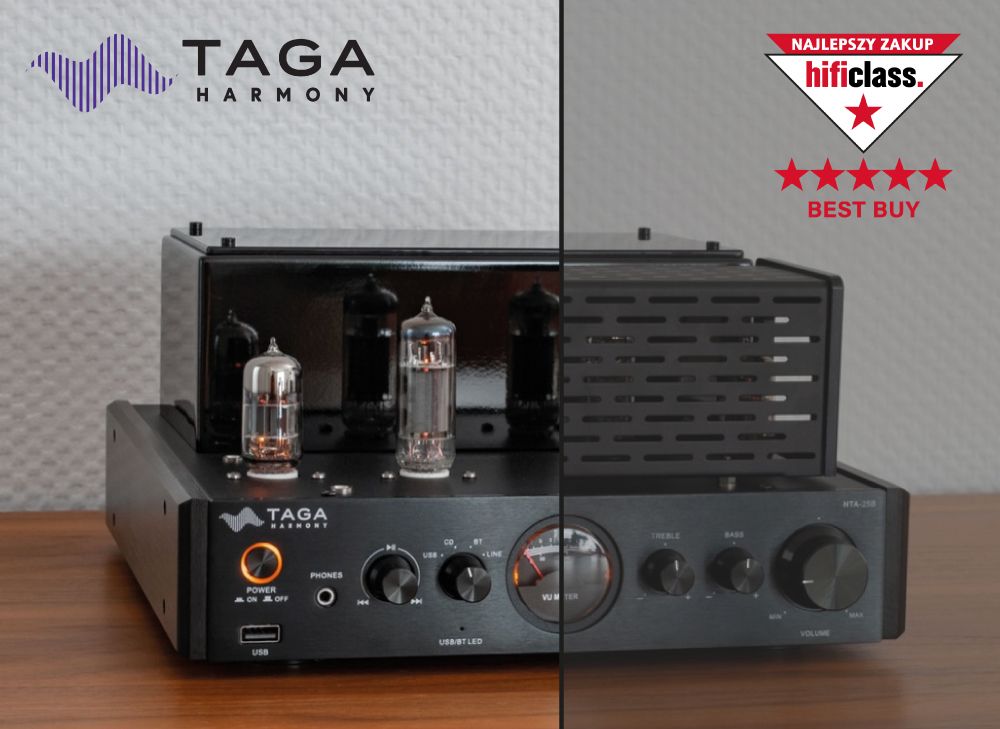 "hificlass" says about our HTA-25B(2021):

It is amazing how the manufacturer managed to squeeze out such a good sound from such a modest and affordable amplifier! But apart from the good sound, HTA-25B (2021) functionality should be included among the strongest features of this model...

For such an affordable design, the HTA-25B (2021) impresses with its dynamics in both scales. And I did not expect this from this modest amplifier with the power of 25W per channel. And yet, once again in the case of TAGA Harmony devices, it turned out that the marriage of tube and transistor technology is an undisputedly successful combination, offering many advantages...

The way this amplifier reproduced high tones is also noteworthy. The sound in the upper frequency range was characterized by a clear and define message. The treble had a lot of tube charm, enjoying my ears with a vibrant, slightly smoothed and warm sound...

The midrange was well filled enough for Alan Taylor's vocal to be reproduced boldly, surprisingly openly and clearly enough that I had no problems with catching its typical features...

In the low frequency range the HTA-25B (2021) showed off with a massive and springy bass ...

I really do not remember an amplifier priced up to a thousand zlotys, which would offer such a good sound. The treble was clean and vibrant, and all details were presented as if on a plate. The HTA-25B (2021) also impressed me with its bass control. It reproduced the low parts bluntly and with a pace that can be expected from amplifiers with much higher power. Simply – a firecracker!