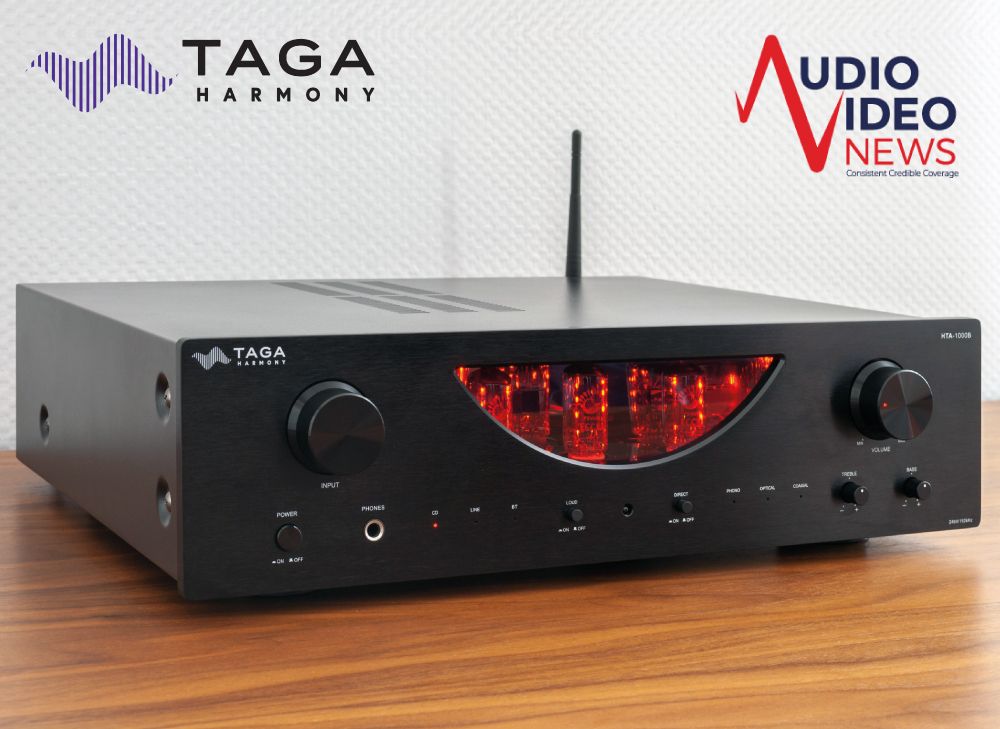 "AUDIO VIDEO NEWS" South Africa (04-2022) says about our HTA-1000B hybrid amplifier:

William Kelly
It's an amp that becomes easy to live with, thoroughly enjoyable to listen to and certainly offering performance that at this pricing point forces itself onto your shortlist. Add in that you get basically a free DAC and Bluetooth wireless connectivity (but use cables, the amp deserves it) and the value offering is accentuated, even if I suspect that the amp's capabilities supercede the limitations of these ancillaries.

There is no doubt though that the baby Taga is well worth seriously listening to. I enjoyed it tremendously, and yes, with the lights on!

Joel Kopping
What I heard was immediately pleasing, in what I could probably best describe as a typical valve-type sound. From the outset it was clear that this was an amp that I could listen to for long periods of time with very little listening fatigue.