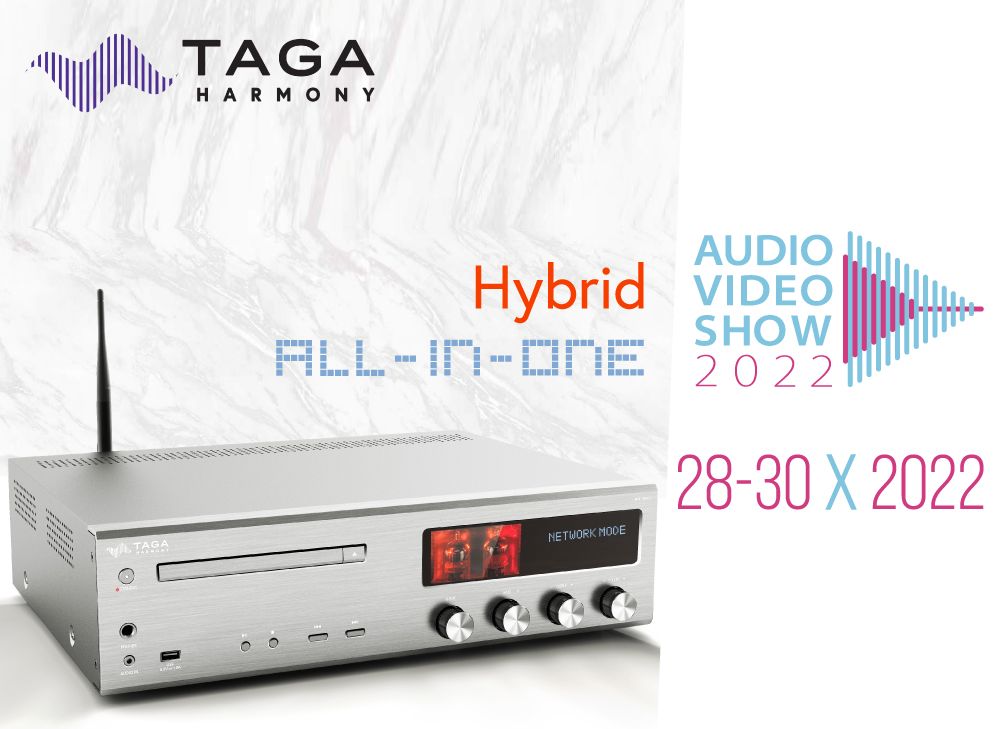 TAGA Harmony, a Polish brand, will showcase a lot of hot news at the event.

We will demonstrate pre-production Platinum F-100 loudspeakers in their 4th edition. New, more rigid enclosures with larger interior volumes, significantly improved drivers and new crossovers designed by Arek Ogrodnik.

The loudspeakers will be driven by the TTA-1000B Class A tube amplifier.

The audio sources will be: the TWA-10B network player, the DA-400 converter with support of PCM files up to 32bit / 768kHz, DSD up to 512 and MQA, as well as the pre-production TCD-50 CD player.

Hot pre-premiere! We will show our full-size hybrid audio system HTR-1500CD [tubes; high power; a selection of digital and analog inputs, including for the MM turntable; built-in CD player, DAB + / FM radio, Bluetooth and network player with Wi-Fi / LAN and support of music services (including Spotify Connect and Tidal Connect), Internet radio and files up to 24bit / 192kHz as well as control from free applications].

Our PC-7000 power conditioner with dedicated groups of sockets for various types of AV devices will take care of "clean energy" and system safety.

We will present representatives of the next-generation Audio-Video series and selected subwoofers, including a small TSW-60, which is perfect for smaller rooms.

For the first time, we will show the latest versions of our hybrid amplifiers HTA-800B (Bluetooth and new features, including support of the DIRECT / LOUD functions from the remote control) and HTA-700B v.3 USB (tubes made in the USA, DAC - PCM up to 32bit / 768kHz and DSD up to 512 supporting computer and mobile devices).

HTA-600B, HTA-25B hybrid amplifiers, HTR-1000CD v.2 hybrid system and PF series power filters will also be showcased.

Our line of cables will take care of the transmission of electricity and audio signal.

A lot of attractions are waiting for you!
You are warmly welcome!
Buy ticket: HERE