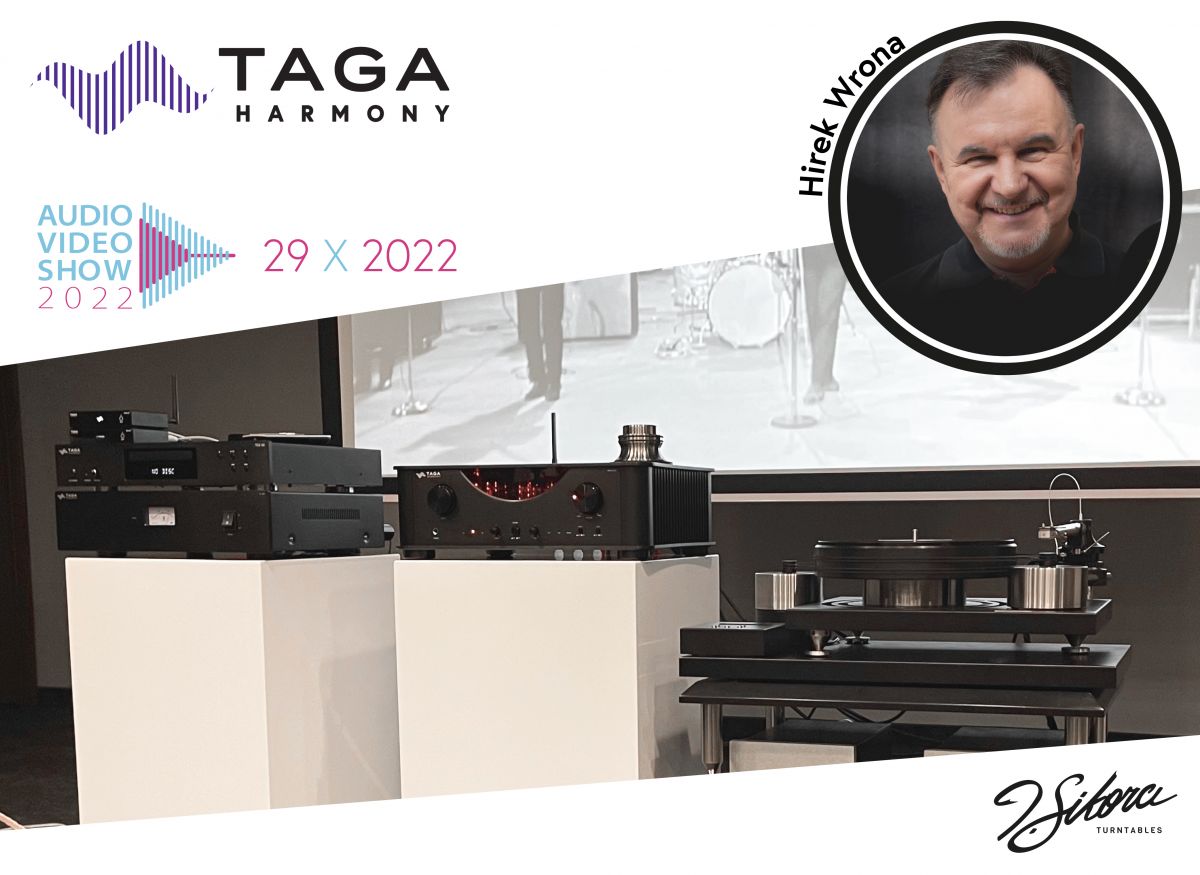 Hirek Wrona, Ambassador of the TAGA Harmony brand, cordially invites you to a presentation during which music from various sources will be compared, i.e. from streaming sources, CDs and vinyl records.
The presentation will be based on TAGA Harmony devices (TTA-1000B tube amplifier, TWA-10B network player, TCD-50 CD player and Platinum F-100 v.4 loudspeakers) and J.Sikora Initial turntable with KV12 tonearm.
After the presentation, we invite you to talk about music with Hirek.
The event will take place during the Audio Video Show in Warsaw, at the National Stadium
(29-10-2022 Saturday, 4pm, SkyBox 136).