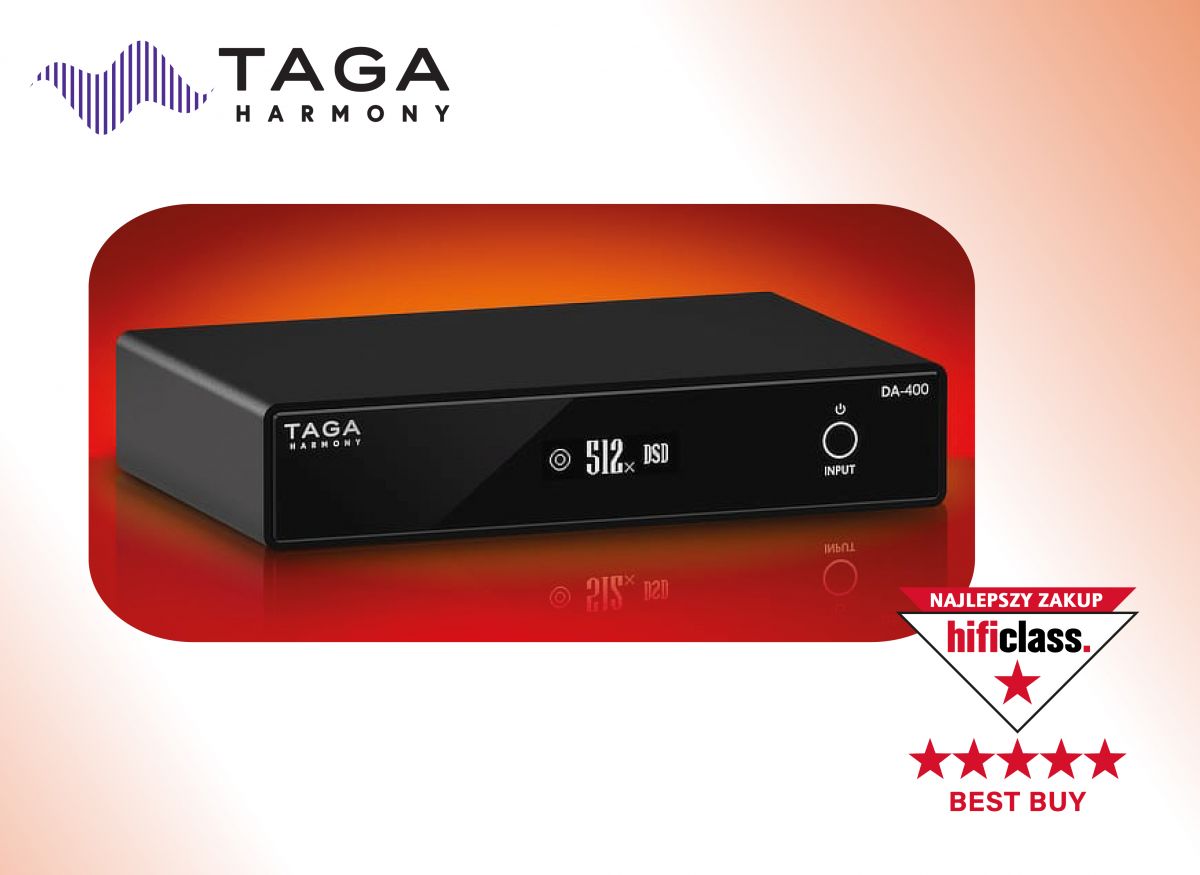 "hificlass" awards our DA-400 digital-to-analog converter with BEST BUY

The DA-400's sound quality can surprise even experienced audiophiles. The sound of this D/A converter bears the hallmarks of much more expensive designs, primarily due to the aesthetically presented timbre and balanced transmission. TAGA Harmony is able to show its full potential especially with the acoustic, classical and jazz music.
It is in this repertoire, where it is important to show the "nature" of individual instruments and their character, that the DA-400 feels best.
…
I listened to a few jazz songs performed by Patricia Barber via the Tidal music service. The sound was loaded with a lot of information, and the treble range was smooth. There was as much information in the midrange as in the upper registers, and the artist's vocal was clear and clean. The DA-400 also showed that there were no obstacles for it in reproducing impressively produced music performed by Mike Oldfield, bursting with sudden changes in dynamics, which was clearly demonstrated in the album "Amarok". The bass sounded powerful when needed. The differentiated sounds in the bass range were free of clear coloration.

SUMMARY
The new digital platform on which the DA-400 was based turned out to be a hit. In result, instead of another version of the previously produced DA-300 converter, we get an almost completely new design, with the latest generation ESS SABRE ES9038Q2M chip and an upgraded digital section, with a direct impact on the sound. The DA-400 offers an effective, dynamic and mature sound, with accurate and precisely built stereophony, which should be appreciated even by experienced audiophiles.