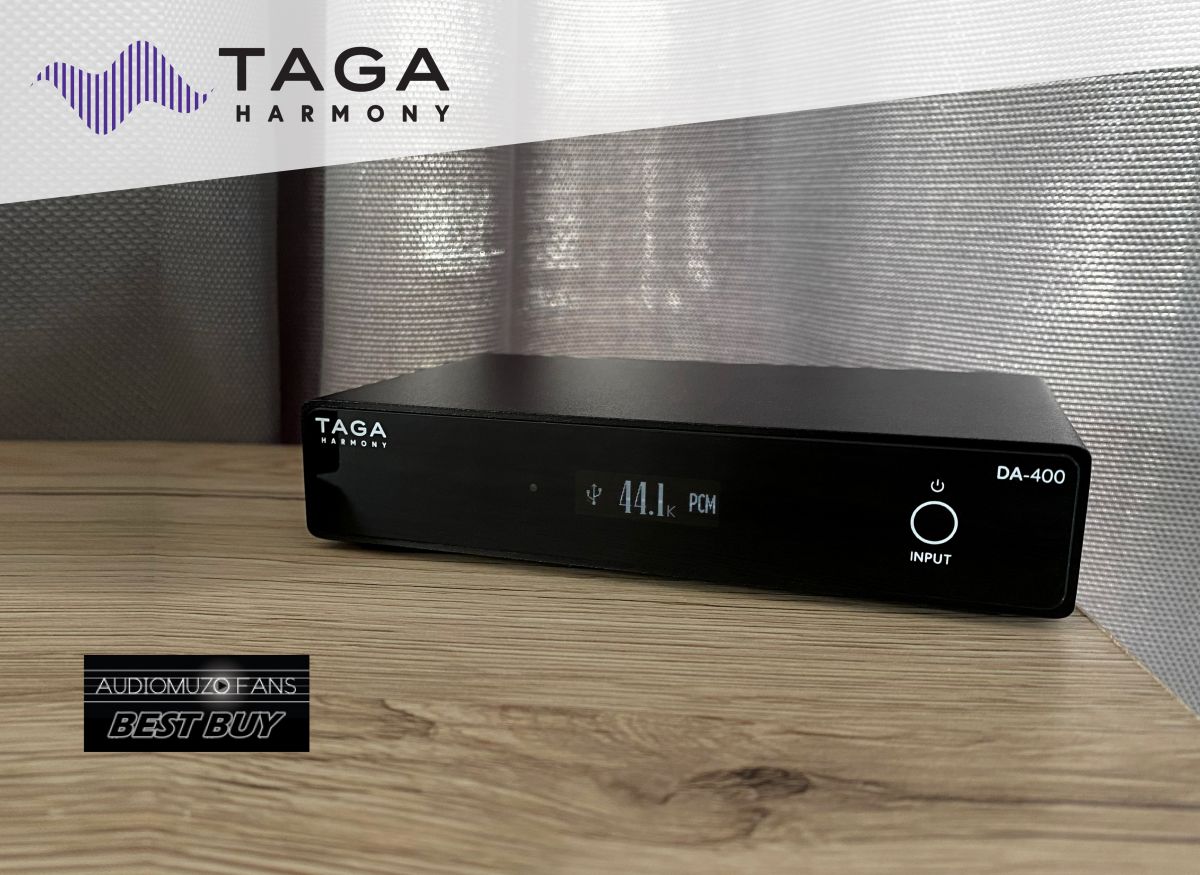 AudioMuzoFans awards BEST BUY to DA-400 digital-to-analog converter!

For those looking for an analog/digital converter to start with at such a good price, I don't think I will find anything better than TAGA Harmony DA-400.

TAGA sounds accurate, quite vivid, coherent with a greater than expected amount of detail. The midrange is not overly exposed and moved forward, the bass is solid, hard without being exaggerated. The great advantage is the information-rich treble, and the scale of the sound is not overwhelming, it is fresh and joyful.

It can be a great way to revive older CD transports.