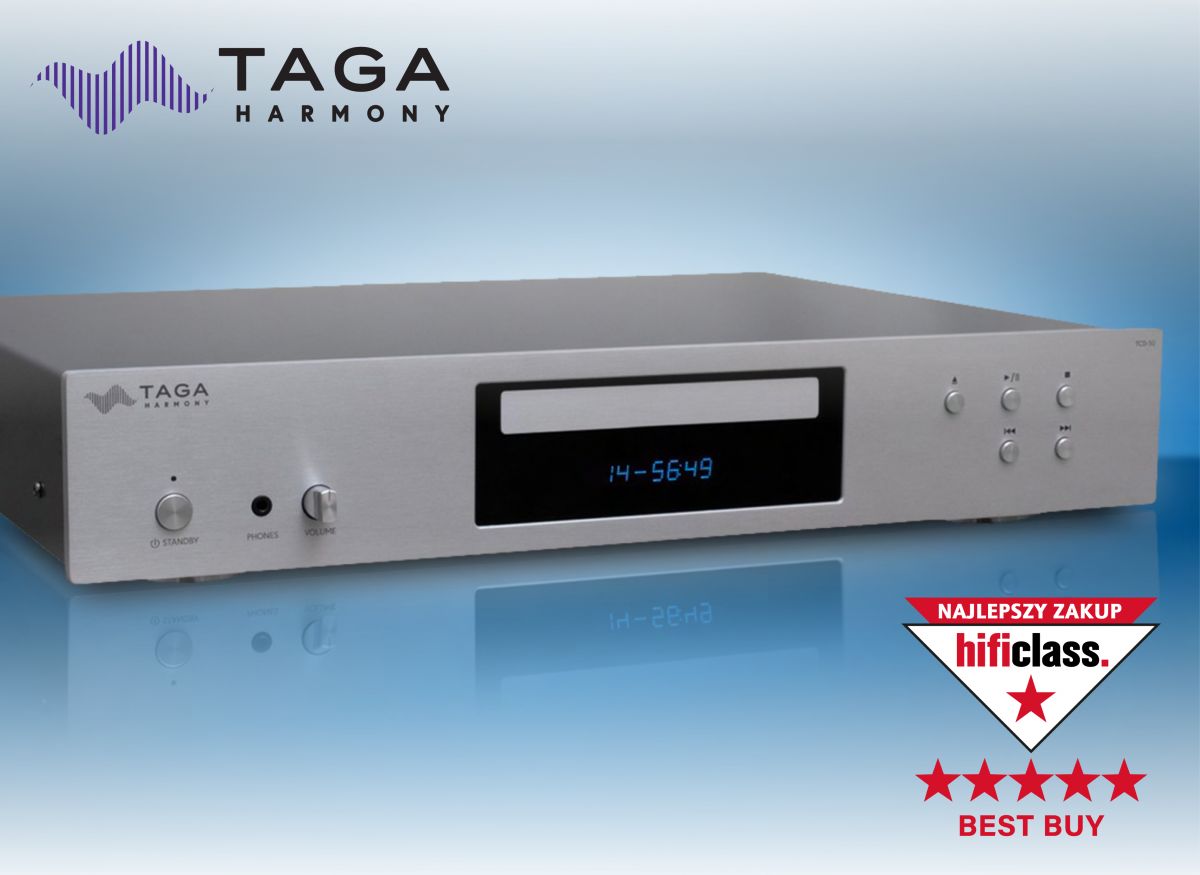 BEST BUY and 5 STARS for our TCD-50 CD Player by "hificlass".

The TAGA Harmony player is described by an excellent ratio of sound quality to price, which is typical for this manufacturer, which is gaining more and more recognition among customers thanks to its competitive prices. The TCD-50 provides a sound of analog finesse, and the precision with which it handles the sound, especially through the XLR outputs, is impressive. It is also worth noting that the TCD-50 is equipped with a high-quality digital-to-analog converter, from which a lot of good sound is squeezed out, thanks to the refined analog output section.

The sound is of an analog character - vivid, dense, with malleable timbre. Efficient and differentiated bass and the stereophony with an impressive precision and sharpness of localization.