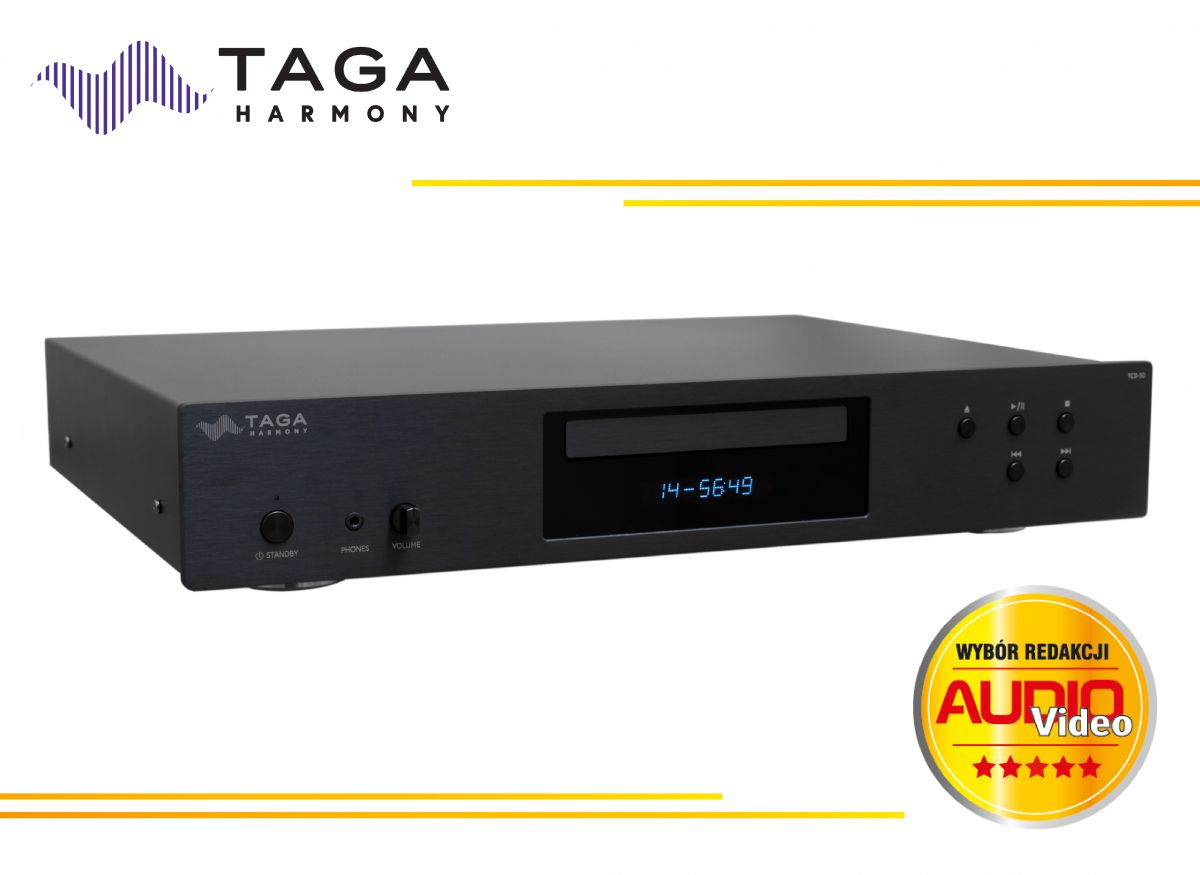 Audio-video grants EDITORS' CHOICE award to our TCD-50 CD player!

As for this class of device, the way the timbres is rendered is fantastic. I received the message as gentle, unobtrusive, pleasant in reception. The softness and ease of playing music caught my attention. Simultaneously TAGA offers quite decent timing and rhythm. It keeps the pace quite meticulously, causing the "foot stomping factor" to reach quite high states…
The midrange is characterized by good transparency and was decently weighted. Its lower components are properly weighted, but this is not at the expense of higher registers. The amount of information it contains does not raise any major objections…
The highs are soft and very pleasant in reception. They do not lack detail, to enable more analytical listening. In short, it's hard to see greater deviations in terms of neutrality…

I think it's a great proposition for all silver lovers discs - and not just for beginners. I bet dollars to nuts that in this price range, and also a lot apart from it, there is no better (of course, new) CD player. Good job!