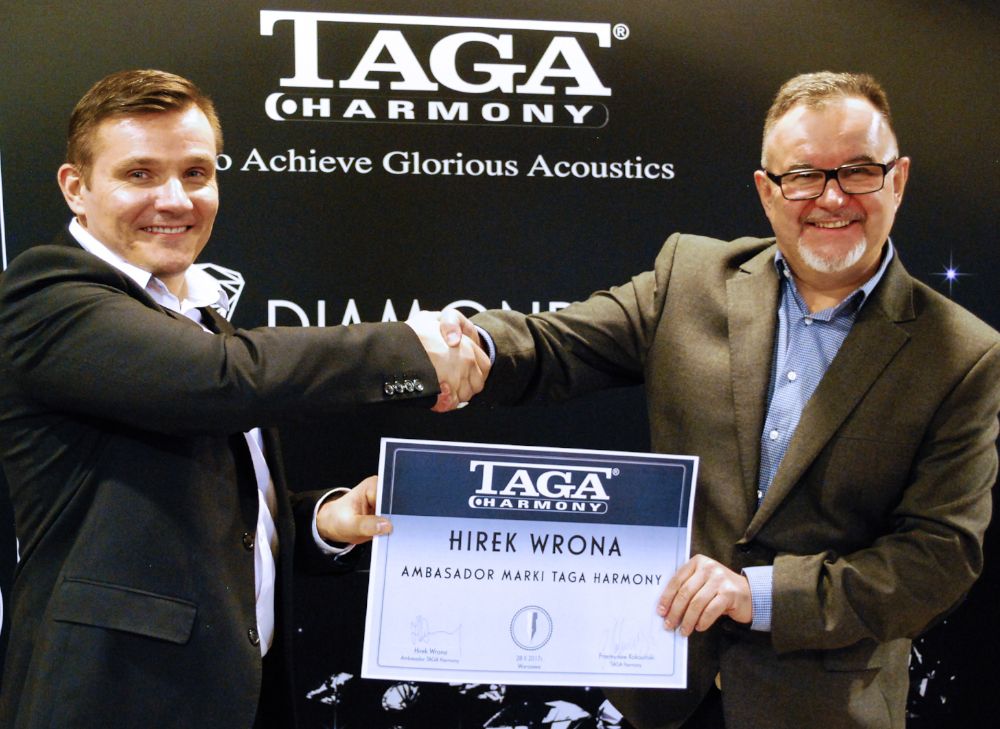 Meet our brand Ambassador!
Hirek Wrona – an acclaimed Polish music journalist and publicist, DJ, a producer and director of artistic events and concerts has signed a contract with our company, becoming our brand ambassador. Hirek has been involved in important musical and audio events for many years, inspiring all those who love good sound and together with our team will be engaging all music lovers.
With Hirek Wrona, a recognized publicist and music journalist, we do share the passion and love for music. Hirek has been an informal ambassador of the Polish music and audio brands for many years what he often emphasizes. That's why his support for the Polish TAGA Harmony brand seems natural. The ideas, which TAGA Harmony and Hirek share, will help to convince music lovers, and generally all those who listen to music, that it is worth to invest in good audio equipment, that the good audio equipment makes the difference. We at TAGA Harmony pledge to building such products. - said Przemek Kokocinski, a co-founder of the TAGA Harmony brand.
We have been observing each other for the last few years and it turned out that TAGA Harmony sounds simply enjoyable. What is particularly close to my heart in a positive sense, is that it is a family business. I have a lot of respect for that. It is a Polish company, it is a Polish idea. We can really create fantastic things. We should be happy that we can build excellent amplifiers and fantastic loudspeakers. It is a great honor for me that such a proposition was made. I am glad that our paths have crossed and that we will be together in this relationship for a long time. - commented Hirek Wrona.