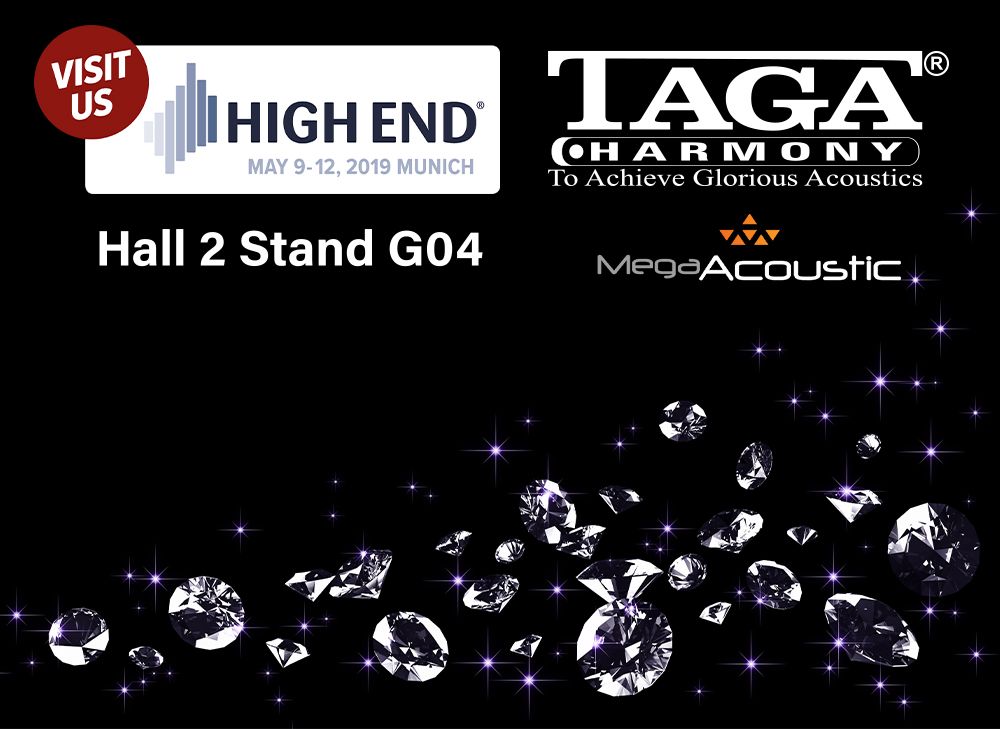 Welcome to visit us!
We will be demoing 2 hi-fi sets: Flagship [based on the Diamond B-60 v.2 bookshelf speakers and HTA-2500B hybrid amplifier] and Premium [based on Platinum B-40 v.3 bookshelf speakers and HTA-1200 hybrid amplifier].
The premium system is marked as "SoundsClever" - SoundsClever is an initiative of the German HIGH END SOCIETY which distinguishes complete audio systems that offer first-class sound performance for less than 5000 Euro.
Among current products our new models will be shown for the first time publicly: HTA-1000B and HTA-700B hybrid amplifiers, Platinum F-90 loudspeakers in the 2nd edition and more...

We have partnered with Mega Acoustic - a Polish leader of acoustic treatment market. Mega Acoustic offers diffusing and absorptive panels of new generation with high performance and outstanding looks - SKYLINE diffusers, QRD diffusers, fiberglass absorptive panels, acoustic foam.
Our stand will be treated with Mega Acoustic's solutions – you will hear the difference!
You are welcome to drop by!