Speakers
Subwoofers
Platinum SW-10 v.2 Print
Archived product
Description
Specification
Finishes
Technology
Awards and Reviews
Videos
Downloads
The high-end Platinum series powered subwoofers utilize single driver, bassreflex construction with high-current, high-power built-in amplifiers.

The Platinum subwoofers can deliver the most powerful, deep bass with staggering definition, location and dynamics. High-end amplifiers deliver astonishingly low extended, thundering bass with very low distortion and perfect definition.
Advanced design of drivers ensures superior flat power response and ultra-low distortion at any volume levels.
The Platinum subwoofers are perfect choice for all demanding stereo systems as well as advance home theatre applications.

What is new in v.2 series:
Increased power of built-in amplifier from 150W RMS to 175W RMS.

The new internal configuration (acoustical labyrinth) of a cabinet to support bassreflex port efficiency and speed.

The upgraded driver:
The new polypropylene cone.

More rigid and oversized chassis with TSAC (Taga Super Air Cooling) helps to limit vibrations and better supports a magnet in close proximity to the voice coil.

The new spider with improved ability to act as a tensioned spring centering mechanism, to better center the voice coil within the magnet assembly.

Bigger cone excursion to offer higher acoustic pressure.

Additional magnet added (now both are bigger - from Φ140 to Φ156) to offer higher constant and dynamic power handling.


Increased quantity of acoustical damping material inside a cabinet.

The result is that the upgraded model can deliver even more powerful, cleaner, better defined and deeper bass than the previous version. Now the bass performance can compete with much more expensive active subwoofers.
Design
Active subwoofer, 1 driver
TLIE enclosure, 25 mm MDF
Amplifier power
175W RMS
550W Dynamic Peak
Class A/B
Frequency response
20Hz - 200Hz
Bassreflex
Rear single
Bass driver
255 mm (10"), polypropylene, THAW
Crossover filter frequency
30Hz - 200Hz (variable)
Phase regulation
0 - 180° (variable)
Inputs
1 x Line-level
1 x High-level
Features / accessories
Auto on / off

Single RCA-RCA Subwoofer Cable
Removable IEC power cord
AC power / power consumption
220V-240V (power selector to 110V-120V), 250W
Dimensions (H x W x D)
43 x 35 x 41 cm (incl. feet)
Weight
26.5 kg / pc.
Paint colours
High gloss black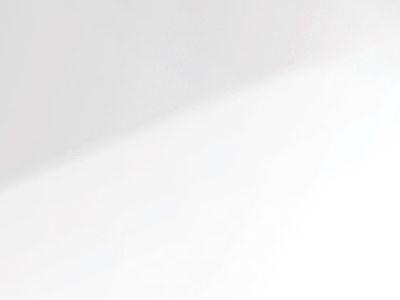 High gloss white
Vinyl colours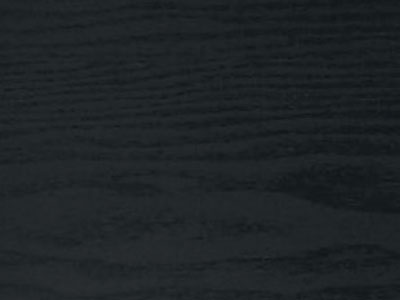 Black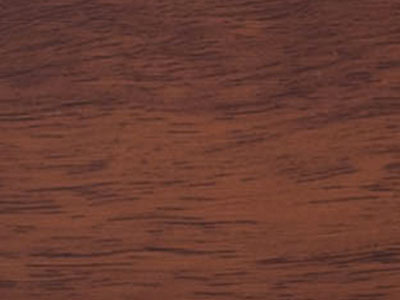 Walnut
Wenge
CABINET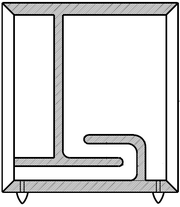 TLIE – Taga Low Interference Enclosures are made of high-quality 25mm thick MDF boards and 30mm MDF front panel board with inside braces to increase stiffness and limit any unwanted resonances.
The internal configuration (acoustical labyrinth) of a cabinet supports bassreflex port efficiency and speed.
The shapes are perfectly crafted not only to look wonderful and modern but mainly to lower any unwanted vibrations, diffractions or turbulences, which can affect the sound performance.

Acoustical damping material used inside cabinets eliminates problem of internal standing waves.

High Gloss painting - minimum 5 layers of paint plus 1 layer of the base coat.


BASS DRIVER

1. T-YOKE / Pole piece
2. Two oversized ferrite magnets
3. Top plate
4. Terminal
5. TSAC ferrum injection-molded chassis with anti-oxidation surface process
6. Spider
7. Round wire copper voice coil
8. Polypropylene cone and rubber surround
9. Polypropylene dust cap

THAW - Taga High Amplitude Woofer offers extended cone excursion, which results in increased speed and range. Bass is fast, strong, low and dynamic.
TSAC – Taga Super Air Cooling used in the woofer helps quicker and more effectively dispersion of internal heat to support high power and volumes.


BASSREFLEX
Low-turbulence and high-velocity rear slotted port provides exceptional dispersion of low frequencies and are located very close to the floor.


AMPLIFIER
THCA - Taga High Current Amplifier offers huge amounts of raw power, and oversized, high-performance heatsink quickly dissipates generated heat, increasing efficiency and range of amplifier.