Installation
Garden speakers
TRS-20 v.3 (2023) Print
Description
Specification
Finishes
Technology
Downloads
TRS series speakers are designed for installation outdoors.
The construction is the result of an extensive research and development undertaken to provide accurate, uncompromised reproduction of music in places such as gardens, porches, terraces and other outdoor areas.

Fully sealed cabinets are water, weather and UV-resistant and can withstand very severe weather conditions.
The stone-like natural shape of cabinet looks very realistic and blend into any outdoor environment.
Design
Garden-Outdoor
2-way
Power handling
200W MAX
150W RMS
Frequency response
30Hz - 20kHz
Impedance
8ohm
Sensitivity
88dB
High-frequency driver
19 mm (0.75"), Mylar
Bass-Midrange driver
203 mm (8"), polypropylene
Dimensions (H x W x D or Dia x D)
44 x 30 x 30 cm
Weight
5.8 kg / pc.
Colours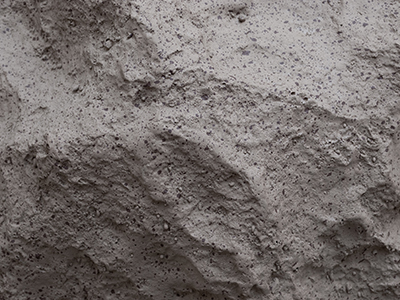 Sandstone
TRS Series

GRILL
Strong and rigid grills are weather, UV and water resistant (rust proof).
In selected models the grills are removable.


CABINET
Fully reinforced fiberglass or ABS cabinet is weather, UV and water resistant and can withstand very severe weather conditions.
The cabinet is covered with extremely durable protective paint and is equipped with corrosion resistant accessories.


HIGH-FREQUENCY DRIVER
Depending on model:
PET / PEI or Mylar DOME - tweeter is ferrofluid cooled and damped . The performance can be characterized as very accurate, clear, smooth and detailed as well as can handle high power inputs.

We pay special attention to equal and flat dispersion of sound in and off the axis of the driver.
SM (STEREO / MONO) models utilize 2 high-frequency drivers in one speaker and ensure high quality, dual-channel (stereo) sound from a single speaker. The SM models provide much wider dispersion than traditional speakers as well as eliminate sound imbalances which can be heard once listeners move around the area.


BASS-MIDRANGE DRIVER
We use robust strenghened polypropylene cones and heavy duty voice coils and coil formers are responsible for high power handling as well as deep, precise and detailed bass and rich, sweet midranges. The cone is suspened on weather-resistant rubber surround.


FULL-RANGE DRIVER
In selected models we utilize high-performance full-range drivers with a reinforced paper cone which is weather-resistant.
The drivers provide a very fine balance of frequency ranges with detailed and precise highs, rich and open mids and well defined and low bass.


CROSSOVER
Selected models are equipped in a crossover system.
High quality, close-tolerance and precisely selected crossover components and internal wires for absolute sound neutrality, high long-term power and reliability.