Multimedia Speakers
2.1 Systems
inTONE 2.1 mini
Description
Specification
Finishes
Technology
Videos
Downloads
Our inTONE set offers real hi-fi solutions to get the best sound performance from your computer, smartphone, video console or other portable and stationary audio sources.







Bluetooth® wireless connectivity - stream music and the Internet radio from smartphones, tables or computers.

Easy MP3 music playback through a built-in USB port and SD/MMC card reader.

RCA and 3.5 mm stereo line input: to connect analog sources (CD player, TV tuner etc.).





Bass and Treble regulation and built-in equalizer.

Built-in high-power class D amplifier combined with audiophile grade drivers always delivers the high-end sound with striking clarity and spaciousness as well as dynamic low bass at any volume.
satellite speaker
Design
Satellite, 2-way, 3 drivers
TLIE enclosure
Crossover point: 4kHz
Frequency response
120Hz - 20kHz
Bassreflex
Rear single
High-frequency driver
25 mm (1"), TWG
Bass-Midrange driver
76 mm (3")
Dimensions (H x W x D)
19 x 11.5 x 14 cm
Weight
1.3 kg / pc.
subwoofer
Design
Active subwoofer, 1 driver
TLIE enclosure
Amplifier power
Subwoofer:
2 x 25W RMS
2 x 90W Dynamic Peak
(dual voice coil)

Satellites:
2 x 18W RMS
65W Dynamic Peak

Class D
Frequency response
45Hz – 150Hz
Bassreflex
Rear single
Bass driver
165mm (6.5")
Wireless connectivity
Bluetooth®
Inputs
USB (MP3 and charging up to 700mA)
SD/MMC card (MP3)

RCA stereo
Stereo Jack 3.5mm
Outputs
2 x DIN for satellites
Features / accessories
Bass / Treble regulation
Equalizer
File control for Bluetooth®, USB, SD/MMC

Remote controller

RCA cable
3.5mm cable
2 x satellite cable
Power cord
AC power / power consumption
220–230V 50Hz, 150W
Dimensions (H x W x D)
24.8 x 17 x 29.6 cm
Weight
4.8 kg / pc.
Vinyl colours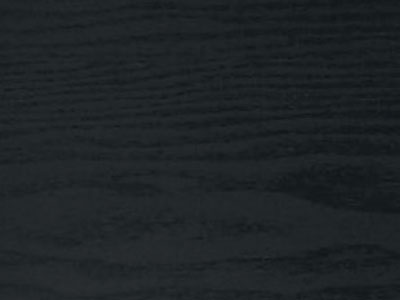 Black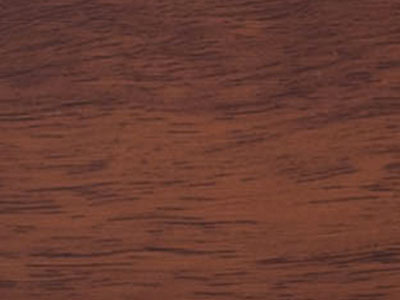 Walnut
Wenge
CABINETS

TLIE – Taga Low Interference Enclosures are made of high-quality 12mm thick MDF to increase stiffness and limit any unwanted resonances.

The rounded edges of cabinets are perfectly crafted not only to look wonderful and modern but mainly to lower any unwanted vibrations, diffractions or turbulences, which can affect the sound performance.

Acoustical damping material used inside cabinets eliminates problem of internal standing waves and flat, oval bass-reflex port is uniquely designed to reduce distortions to minimum.


HIGH-FREQUENCY DRIVER


1. Magnet
2. Holder and terminals
3. Round wire copper voice coil
4. Silk dome
5. TWG Front faceplate

1" (25 mm) silk dome tweeter with oversized Φ70 magnet, ferrofluid cooling and heavy duty voice coil can handle high power and its performance is very accurate, clear, smooth and detailed.



Specialized horn-like, TWG TAGA Waveguide design of tweeter's faceplate utilizing concave diffusers supports equal and flat dispersion of sound in and off the axis of the driver.


BASS-MIDRANGE DRIVER

1. Extra magnet
2. T-YOKE / Pole piece
3. Oversized ferrite magnet
4. Top plate
5. Terminal
6. Injection-molded chassis with anti-oxidation surface process
7. Spider
8. Round wire copper voice coil
9. Reinforced Paper Cone and rubber surround
10. Aluminum dust cap
11. Decorative trim

Our bass-midrange driver with oversized magnet and heavy duty voice coil and coil former with pure copper wiring is responsible for high power handling as well as deep, precise and detailed bass and detailed, rich and spacious midrange frequencies.


BASS DRIVER

1. T-YOKE / Pole piece
2. Oversized ferrite magnet
3. Top plate
4. Terminal
5. Injection-molded chassis with anti-oxidation surface process
6. Round wire copper voice coil
7. Spider
8. Heavy Duty Reinforced Paper Cone and rubber surround
9. Paper dust cap

Our bass driver can deliver the most powerful, deep bass with staggering definition, location and dynamics.


BASSREFLEX

BOM Bassreflex Omnidirectional Module - low-turbulence and high-velocity ports utilizing concave diffusers for increased dispersion of low frequencies.


AMPLIFIER
Built-in HPCDA High-Power Class D Amplifier offers huge amounts of raw power allowing for perfect matching and driving of the dedicated drivers.