Electronics
DAC Converters
Description
Specification
Finishes
Awards and Reviews
Videos
Downloads
Questions & Answers
DA-400 is a slim Digital to Analog Converter, which converts digital audio signal from any digital source to high class analog audio with clearer, richer and more powerful sound.

The DA-400 can be quickly and easily connected to your existing audio system and transform it to a thrilling digital audio system!

KEY FEATURES:
• Support of digital audio files up to 32bit/768kHz or up to DSD512 to play with music stored on computers, CD players, smartphones and other file storage devices.
• Support of MQA (Master Quality Authenticated) to provide studio audio quality.
• Extremely high quality sound utilizing the critically acclaimed ESS SABRE ES9038Q2M Reference DAC with Hyperstream™ II architecture and Time Domain Jitter Eliminator.
• Digital engine based on ultra-performance 32-bit 16-core XMOS microcontroller.
• Support of a wide range of formats including high-resolution lossless FLAC and ALAC, and uncompressed WAV to get the most natural and detailed sound.
• Outputs: digital Optical and analog Line Output with gold-plated high-end solid machined brass RCA sockets ensures the best signal transfer.
• Inputs: USB, digital Optical and digital Coaxial with a gold-plated high-end solid machined brass RCA socket ensures the best signal transfer.
• Crystal clear OLED display to show information about the processing signal.
• Compact size and elegant design utilizing aluminum housing to match with any device.

The powerful, slim and elegant piece of art delivering best music directly from your digital source!
DA-400 includes MQA technology, which enables you to playback MQA audio files and streams, delivering the sound of the original master recording. Visit mqa.co.uk for more information.


Design
PCM / DSD /MQA Digital to Analog Converter
DA converter
ESS SABRE ES9038Q2M, XMOS XU216-512-TQ128
Inputs:
USB
PCM asynchronous up to 32bit / 44.1kHz - 786kHz
DSD up to DSD512*
MQA

* Windows® supports DSD Native and DoP.
* MacOS® supports DSD DoP (up to DSD256).

Optical & Coaxial: up to 24bit/192kHz, DoP64
Digital inputs
USB (type B port)
Optical, Coaxial
Digital outputs
Optical [up to 24bit/192kHz]
Analog outputs
LINE OUT (RCA)
[max output level (unbalanced) 2.0V rms]
Frequency response
20Hz to 20kHz (±1dB)
Total Harmonic Distortions
<0.005% (A-Weighted) @1kHz 0DBFS < 0.005% (2.0V 1kHz)
Signal/Noise ratio
>115dB (A-Weighted)
Crosstalk
<-100dB @1kHz
Features / accessories
RCA-RCA stereo interconnect (1.2m)
A-to-B USB 2.0 digital cable (1m)
AC-DC Power Adapter (cable length 1.5m)
AC power / power consumption
AC-DC Power Adapter 100-240V 50/60Hz [DC output 12V 1A]
Standby <0.5W
Operation max 12W
Dimensions (H x W x D)
2.4 x 12.9 x 9.4(incl. rear sockets) cm
Weight
0.3 kg / pc.
Colours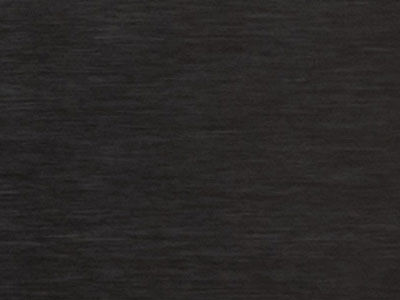 Black (aluminum)
2022-11-24
TIDAL - how to play in the highest quality (HiFi Plus subscription) from the desktop application?
1. Install the TAGA Harmony device driver (required for Windows) and the TIDAL desktop application.
2. In the TIDAL application, go to Settings -> Streaming
3. In Streaming audio quality select Master
4. In Sound -> Sound Output select the TAGA Harmony device
5. In Sound (More settings) select Use Exclusive Mode

TAGA Harmony device should be connected to a computer's USB port.
From now on, you can play the recordings in the highest quality available on TIDAL.