Electronics
Hybrid Amplifiers
Archived product
Description
Specification
Finishes
Technology
Awards and Reviews
Videos
Downloads
Questions & Answers
HTA-800 is a 50W / 8ohm high-fidelity but still affordable hybrid integrated amplifier utilizing two 6N3 tubes in the preamp section and four Toshiba transistors at the output.. This solution ensures a very warm, linear and lifelike sound with high dynamic presentation at the same time.

High-performance tubes, high-power shielded toroidal 200W transformer provides stable, constant and immediately-available energy at any volume level.

The audiophile grade ALPS volume potentiometer ensures minimal noises and channels crosstalk and has excellent operational feel and limits errors between the two channels.

The audiophile grade WIMA capacitors ensures stable playback improving music tone and sound field depth.

The high-end class, gold-plated speaker terminals offer almost lossless audio signal transmission to the speakers.

Analog inputs with high-end solid machined brass RCA sockets can accommodate up to 4 stereo devices including a turntable (MM cartridge) so you can enjoy music from your favorite vinyl records.

You can connect a range of digital devices via optical or coaxial inputs and a built-in premium high-resolution 24bit / 192kHz DAC will always provide the best sound performance.

For those who prefer discrete listening TAGA Harmony is equipped the HTA-800 with a high-fidelity headphone preamplifier.

Preamplifier output is dedicated for an optional external power amplifier or powered subwoofer and speakers.

The removable IEC power cable gives an option to upgrade your system with a premium audiophile power cable in any time.

The HTA-800 combines the analog sound of tubes with the power of transistors to give the best sound at the price!












Design
Hybrid amplifier
Class A/B
Vacuum tubes
2 x 6N3
Power output / impedance
2 x 60W 4ohm
2 x 50W 8ohm
DA converter
24bit / 192kHz
Cirrus Logic CS4344
Digital inputs
Optical, Coaxial
Analog inputs
CD, Line, AUX

Phono (MM)
• Input impedance: 47KOhms/120pF
• Gain: 40dB
• Input voltage: 5mV @ 1kHz
• THD: <0.5%
• SNR: 72dB
Analog outputs
RCA Pre-Out
Headphone output
Impedance: 16Ω
Output power: 150mW
Frequency response
20Hz - 20kHz (±0.5dB)
Total Harmonic Distortions
0.5%
Signal/Noise ratio
75dB
Features / accessories
Dimmer - tube window backlight
Mode: Direct, Loudness

Regulation:
Bass 100Hz ±8dB
Treble 10kHz ±8dB

Aluminum remote controller
Removable IEC power cord
AC power / power consumption
220-230V 50/60Hz, 200W
Dimensions (H x W x D)
10.9 x 43 x 32 cm
Weight
8.1 kg / pc.
Colours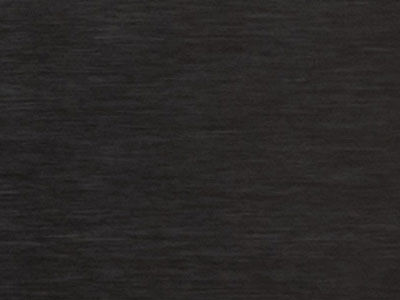 Black (aluminum)


Hybrid amplifier

What does it mean and why does TAGA Harmony use this approach?

Hybrid means a combination of two different techniques to create an amplifier in one device: the World of tubes and the World of transistors.

TAGA Harmony amplifiers use vacuum tubes in the preamp section and transistors in the power stage. This results in tube, soft and analog-like sound character and at the same time high dynamics and power provided by transistors, which is usually a weak point of pure tube designs.

The sound of TAGA Harmony hybrid amplifiers is not only silky and rich but also powerful and dynamic. In addition, hybrid amplifiers compared to pure tube amps have better abilities to properly drive different kind of speakers.

After being turned on a hybrid amplifier requires to warm up its tubes to reach its full sound capabilities – it usually takes from 5 to 15 minutes depending on model and room temperature.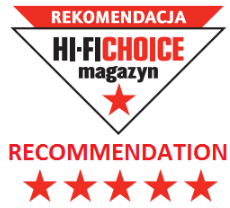 Others
HTA-800, TAV-806F "Audiophile Heaven"

HiFi Test (Germany)
HTA-800 "BEST OF HIFI TEST 2019"

Download

Audio-Video
HTA-800

Download

Stereo i Kolorowo
HTA-800

Download

HiFi Test (Germany)
HTA-800

Download

HI-FI CHOICE
HTA-800

Download

HiFi Test (Germany)
HTA-800 (DE)

Download

AVcesar (France)
HTA-800

Download

AudioMuzoFans
HTA-800

Download

Audio
HTA-800

Download
2022-11-22
6N3 tubes - what replacements can be used?
One of the following tube models may be used in this device: 5670, ECC42, 6H3N.