Electronics
Tube Amplifiers
Archived product
Description
Specification
Finishes
Awards and Reviews
Videos
Downloads
TTA-1000 is a 60W Pure Class A high-end vacuum tube integrated amplifier utilizing KT88 tubes in the output stage (with the fixed grid load) and a 12AX7 tube preamp section, composed of 6SN7 long-tail phase inversion drive circuit.

TTA-1000 uses audiophile-grade coupling capacitors: Evox for input tubes and Wima for connecting driver tubes with the output amp, and Rubycon capacitors in the amp section.

The amplifier sounds in a very warm, lifelike way and high dynamics. The sound is very linear with almost no negative feedback.

High-quality toroidal EI broadband sound output transformer provides voltage stability and constant and immediately-available energy at any volume level.

The both channels use independent rectifier and filter circuits in the supply power. The sound is natural and fresh with deep multidimensional soundstage.

The audiophile grade Japanese ALPS volume potentiometer ensures minimal noises and channels crosstalk and has excellent operational feel and limits errors between the two channels.

The high-end class, gold-plated speaker terminals and gold-plated ceramic tube sockets offer almost lossless audio signal transmission to speakers.

Analog inputs with high-end solid machined brass RCA sockets can accommodate up to 3 stereo devices including a turntable (both MM and MC cartridges) so you can enjoy music from your favorite vinyl records.

The preamplifier output is dedicated for an optional external power amplifier or powered subwoofer and speakers.

The removable IEC power cable gives you an option to upgrade your system with a premium audiophile power cable in any time.

The TTA-1000 amplifier does not only sound great but it also looks magnificently. The front and side walls of the housing are made of thick 6 mm aluminum. The vacuum tube and transformer top decorative panels are finished in a modern gunmetal grey color.

Enjoy the analog sound at its best – enjoy the TTA-1000!

Changes for 2019:
The decorative tube plate has been extended to the entire top surface of the amplifier, which further increases the rigidity of the housing and makes the device look more attractive.
We have resigned from using a decorative plate mounted on the transformer housing in the previous version - now the amplifier looks even more elegant.
To increase the comfort of using the amplifier in dark rooms we use new very small LED input indicators as well as a volume LED indicator with lowered brightness.
We use a new SLIM aluminum remote controller similar to that known from our HTA hybrid amplifiers.
We have made minor adjustments to the internal design of the amplifier to even further improve the sound quality.




Design
Vacuum tube amplifier
Push-pull Class A
Vacuum tubes
4 x KT88, 2 x 6SN7, 1 x 12AX7
Triode operation mode
Manual bias regulation
Power output / impedance
2 x 60W 4 ohm, 8ohm
Analog inputs
CD, Line:
• Sensitivity: 450mV
• Impedance: RCA 50K ohm

Phono input (MM/MC):
• Input impedance: 47Kohm | 47ohm
• Gain: 40dB | 60dB
• Output power: 400mV | 400mV, THD ≤1%
Analog outputs
RCA Pre-Out
Frequency response
10Hz – 30kHz (±1dB)
Total Harmonic Distortions
≤0.35% (1KHz/2V)
Signal/Noise ratio
≥89db
Features / accessories
Manual bias adjustment

Aluminum remote controller
Tube cage (factory installed)
Removable IEC power cord
White cotton gloves
AC power / power consumption
230-240V 50Hz, 400W
Dimensions (H x W x D)
22.5 x 45 x 37.5 cm
Weight
24 kg / pc.
Colours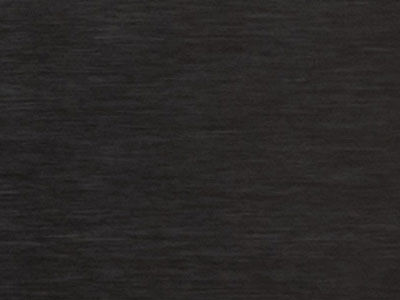 Black (aluminum)